My phone got repaired by today – Live blog is back on.
And then see this. This is the awkward moment when the floor is cracking up and you think Hulk will appear from underneath within the next minute: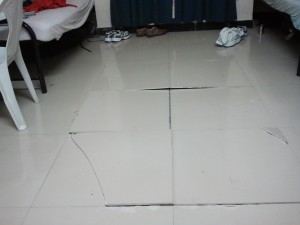 This just happened to our room on Friday. We complained but it looks like no one cares.
Why does this happen just 2 Weeks before we leave the place anyway?